In the unlikely event of a breakdown, we've got you covered.
With Mercedes-Benz MobiloVan UK guarantee as standard and regular vehicle maintenance, you can secure yourself up to thirty years of carefree driving.
Am I automatically covered?
If your Mercedes-Benz van was registered on or after 1 October 2012, and has a full service history you are covered for MobiloVan UK.
Mercedes-Benz vans not only set new standards in engineered technology and comfort, but also in terms of service. Mercedes-Benz MobiloVan UK keeps you on the safe side wherever you are in the UK or in Europe. In the event of a breakdown, the mobility guarantee provides you with speedy on-site assistance as well as many other useful services such as vehicle recovery or a replacement vehicle. Helping you get back on the move again.
Even if the van you bought is a used van or if you missed a maintenance service; if it's under 3 years old and you have your next scheduled service carried out at one of our UK dealers, then you are automatically entitled to the carefree security of Mercedes-Benz MobiloVan UK again. For up to thirty years.
• To request roadside assistance from the UK, please dial 00800 3777 7777 or +44 (0) 207 660 9991
• From mainland Europe, please dial +44 (0) 207 660 9991
Click here to download the MobiloVan brochure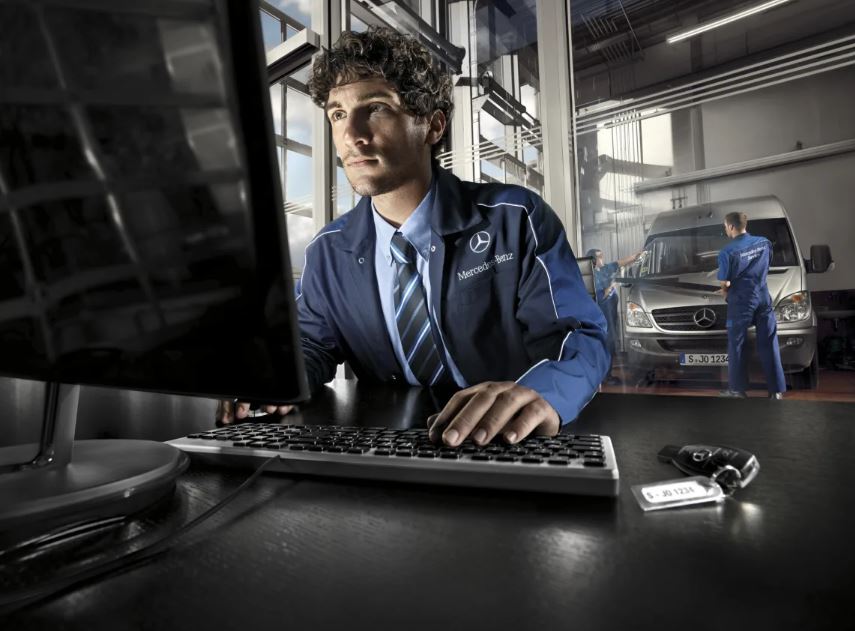 *MobiloVan applies to vehicles purchased from an authorised Mercedes-Benz Dealer, originally destined for and first registered in the UK on or after 01.10.2012. To extend your coverage beyond the initial three years of warranty cover and up to a maximum of thirty years, have your vehicle serviced at one of our approved workshops and it will automatically be renewed until the next service is due. Terms and conditions apply.