The new number one.
---
What comes after EDITION 1? Yes. EDITION 2! Just like the one before it, this version - which is limited to 400 trucks - achieves a new dimension of comfort, safety and design. Whether you're driving, working or living in the truck, the advanced feautures and unique appearance of the EDITION 2 leave a lasting impression - everytime you drive it.
Elegant. Dynamic. Unique.
The new EDITION 2 goes all out. True to form, whether you're navigating secondary roads or loading docks.
In its interior the Edition 2 does not only impress with the functionality of its innovative Multimedia Cockpit but above all with its timeless design. From the black leather steering wheel with accentuated topstitching and 3-piece floor mat with an embroidered Mercedes star to the black nappa leather instrument panel and interior appointments in a carbon fibre look as well as the roof hatch with ambient lighting. A joy for every driver.
Discover every detail up-close.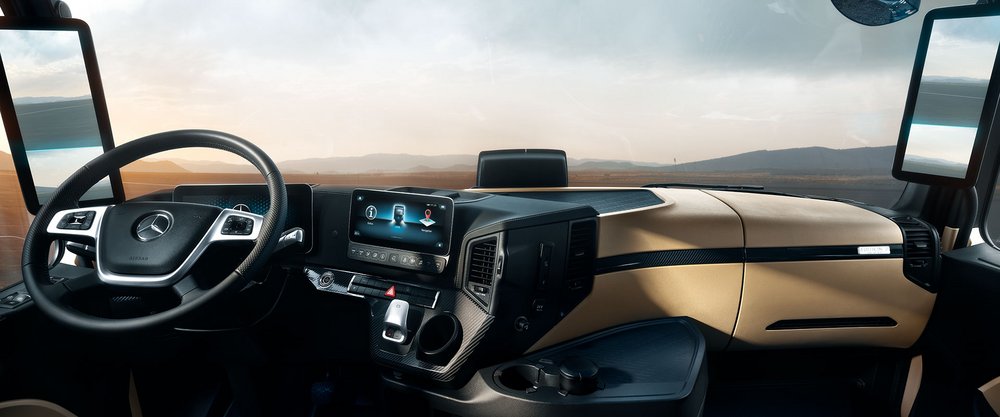 Further equipment features.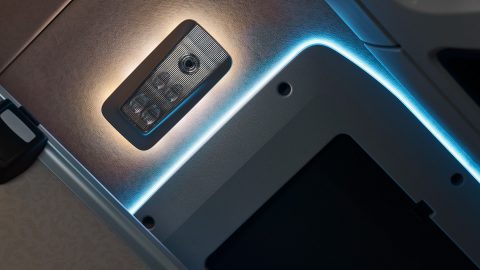 Roof hatch with ambient lighting.
With its eight different colour settings, the ambient lighting provides pleasant lighting in every situation.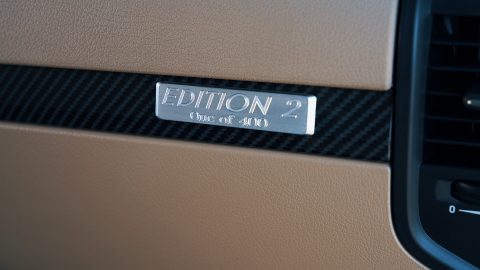 Logo with "One of 400".
1 of 400. In the interior of the co-driver's side, an Edition 2 logo made of polised and brushed aluminium alludes to the limited number of special model vehicles.
Exterior.
Edition 2 through and through. With the front of the vehicle in moonstone grey and an individually selectable cab colour, a frame cover on semitrailer trucks and exclusive lettering on the sun visor, the special model clearly sets itself apart from the conventional Actros and is the well-deserved centre of attention.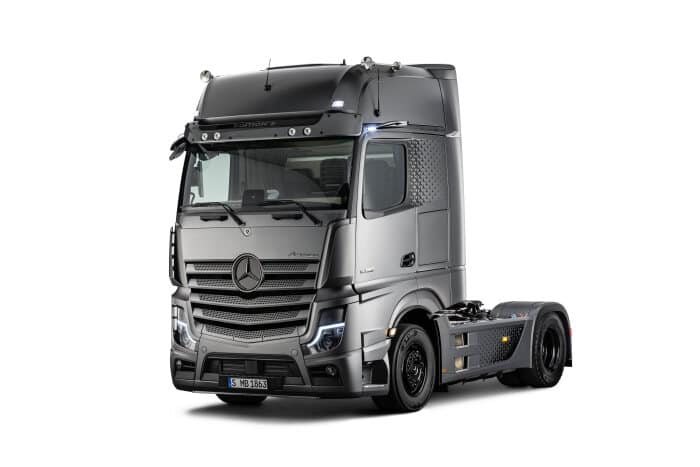 Further equipment features.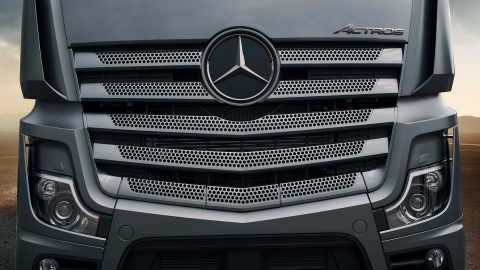 Trim strips on the front painted in high-gloss black.
Stainless steel trim strips painted in high-gloss black adorn the front of the truck.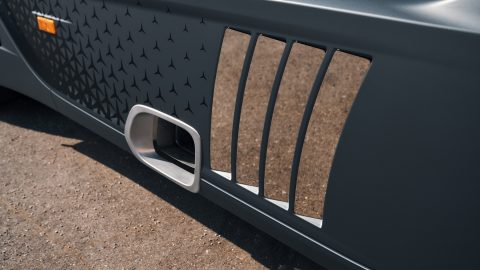 Stainless steel trim elements.
The right-hand side trim is distinguished by gill-like stainless steel trim elements in which the vehicle's surroundings are reflected.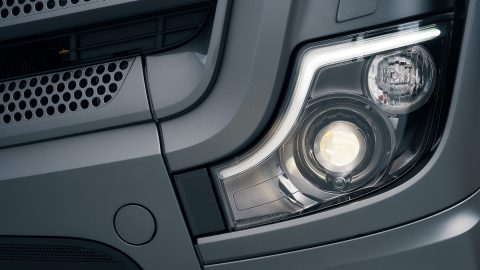 Headlamp surround and trim darkened.
The headlamp surround with its darkened trim is integrated seamlessly into the moonstone grey front of the vehicle.